Autism Spectrum Disorders (ASD), definition and top 150+ rare diseases related to them.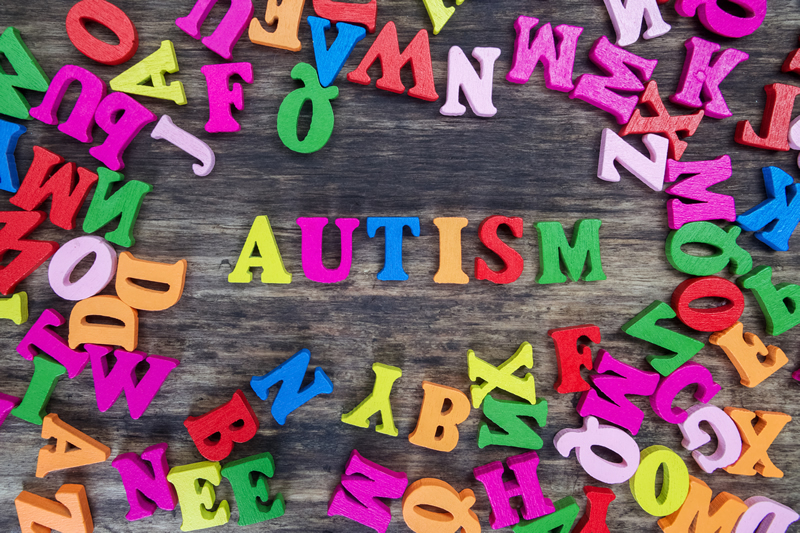 What is Autism?
Autism, or autism spectrum disorder (ASD), refers to a range of conditions known as developmental disabilities. ASD is characterised by challenges with how people communicate and relate to others (social skills) and how they make sense of the world around them. People with ASD may display repetitive behaviours or have difficulty with speech and nonverbal communication.
What are the different types of autism?
ASD is a life-long condition affecting 1 in 100 people and may fall under one of the following categories:
The main features of Autism are differences in the way a person may experience the world around them. They may struggle to communicate with others and find social situations overwhelming and challenging. People with Autism may also have a learning disability.
Asperger's Syndrome is a form of autism. People with Asperger's syndrome will not have any learning difficulties and are likely to have above average intelligence. People with Asperger's syndrome don't have a problem with speech, however, they do have challenges with the way they learn, process information and face challenges with communication. Delays with motor development and 'motor clumsiness' may also be present.
Pathological Demand Avoidance (PDA)
Those with PDA may share some of the traits seen in other forms of Autism such as communication challenges and repetitive behaviours, however the main challenge for these with PDA is the extreme avoidance of everyday behaviours rooted in an anxiety-based need to be in control.
What is meant by Spectrum?
Although people with ASD may share similar difficulties it may also affect them in different ways and to differing severities. The way in which people with ASD learn, process information, read facial expressions, or cope with social situations and noise varies greatly from person to person. Each person with ASD has their own set of strengths and difficulties. Many people with ASD attend mainstream education, hold down employment and live independently whereas others may need specialist support.
Although not official terms, Autism is sometimes referred to as High Functioning or Low Functioning Autism.
Is generally used to describe someone who is able to speak, read, write and carry out everyday tasks. They may live independently, have a job or attend mainstream education. Those with HFA will still have difficulty reading social ques, coping with social situations and may have repetitive routines. They may or may not have a high IQ.
Is generally used to describe someone who is considered to be severely affected, they may be non-verbal or struggle with communication, have a developmental delay and difficulty managing behaviours. Those with LFA will require support to carry out day to day tasks and interacting socially.
Is autism a disability?
People with ASD show no outward signs that they have a developmental disability and with many differing manifestations of ASD is can be difficult for the public to understand. Parents find that people think their children and being naughty and are often faced with scathing looks and negative comments directed at them and adults find they are misunderstood, and that people do not know how to interact with them.
Is autism hereditary?
The causes of ASD is still being investigated but research shows that a combination of genetic and environmental factors may be responsible for changes in brain development. It is believed that multiple genes may play a factor in ASD and scientists are working to identify those involved. ASD is not caused by a person's upbringing or their social circumstances.
How is ASD diagnosed?
ASD is diagnosed through an interview-based assessment given via a multi-disciplinary diagnostic team, often including a speech and language therapist, paediatrician, child development centre psychiatrist and/or psychologist. You can access this assessment by talking to your General Practitioner or your school's Special Educational Needs Coordinator (SENCO) who will be able to advise and support you.
Treatment or Cures for ASD
There is currently no cure for ASD, however there are several interventions designed to enable learning and development which some people may find helpful. Visit www.autism.org.uk/approaches for more information.
ASD and Rare Disease
ASD is often accompanied by other common health issues such as gastrointestinal disorders, mental health problems, attention deficit hyperactivity disorder (ADHD), hearing loss, sleep disorders or seizures and/or sensory sensitivities, anxiety, depression or attention deficit issues. However, within the field of rare disease ASD is closely linked with several neurodevelopmental rare diseases such as PTEN Hamartoma Tumor Syndrome (PHTS), Fragile X, RETT Syndrome, Phelan McDermid Syndrome, ADNP and many others.
As ASD becomes better recognised and diagnosed, aware healthcare professionals can use ASD as a useful Red Flag indicator of an underlying rare disease for which there may be a treatment, research opportunities or even a cure.
PTEN Harmartoma Tumor Syndrome (PHTS)
PHTS is a description given to a spectrum of disorders found to have a mutation or change on their PTEN gene, this includes Cowden syndrome (CS), Bannayan-Riley-Ruvalcaba syndrome (BRRS), PTEN-related Proteus syndrome (PS), and Proteus-like syndrome when they have a PTEN mutation.
The PTEN gene is responsible for stopping tumour growth by supressing any cells which are growing out of control. PTHS is a genetic autosomal condition. Meaning that one of the two copies of the PTEN genes required, has a fault, (mutation). This autosomal dominant manner means that each child of a PTHS patient has a 50% (1 in 2) chance of inheriting the mutated gene from their parent.
The mutated gene results in the increase of cell growth causing tumours mainly of the skin, tongue and gums. Usually benign, these tumours rarely become malignant or metastasize and spread to other parts of the body. Also common are benign breast lumps, thyroid nodules/goitre, and uterine fibroids. Vascular malformations may also occur which may require surgical intervention and Macrocephaly (larger than average head) is also common.
In a minority of adults, a benign tumour of the cerebellum called Lhermitte-Duclos disease develops and more recently colon polyps (various types) were seen in adults who had undergone an endoscopy or colonoscopy.
In approximately 20% of children with PHTS with Macrocephaly an additional diagnosis of Autism is recorded.
This would align with new research being carried out by Dr Bryan Luikart, from the Giesel School of Medicine at Dartmouth, who thinks excessive growth of new brain connections triggered by the PTEN gene is the likely cause of sensory overload in people with ASD.
PHTS is not alone, within a growing number of neurodevelopmental rare disorders ASD is being recognised.
ADNP Syndrome (Helsmoortel-VanDerAa Syndrome/HVDAS)
ADNP is one such rare neurodevelopmental genetic disorder. Caused by a mutation on the ADNP gene ADNP can cause problems with the neurological, cardiovascular, endocrine, immune, musculoskeletal and gastrointestinal systems, as well as vision, hearing, growth, feeding and sleep. Developmentally, it can cause mild to severe delays in intelligence, speech and global motor skills.
ADNP - Activity Dependent Neuroprotective Protein gene is important for brain development and formation and acts as protection against electrical blockade.
It is also estimated that in 0.17% of genetic ASD cases a mutation in the ADNP gene is responsible, making it one of the most ASD - associated genes recognised.
Autism-Facial Port Wine Stain Syndrome
Originally thought to be a diagnosis of Sturge–Weber syndrome, a lack of leptomeningeal andiomatosis, a hallmark of the disease, and the addition of autism has resulted in a "New" syndrome. Found in only four children to date this syndrome is characterised by a unilateral angioma (port-wine stain) of the face accompanied by ASD - developmental, language and social challenges.
ASD – helping to diagnose Rare Disease
It currently takes an average of 5.6 years for someone with a rare disease to receive their correct diagnosis and so raising awareness for possible Red Flag symptoms such as ASD amongst medical professionals is vital. In neurodevelopmental disorders early diagnosis is essential to enable treatments (where they exist) to stop or slow progressive damage. Recognising ASD as a possible red flag for an underlying rare disease diagnosis is another way in which we can accelerate rare disease diagnosis.
Top 150 Rare diseases related to ASD
The following list has been created with the help of our extensive rare disease knowledge base to highlight rare diseases related to ASD:
15Q13.3 MICRODELETION syndrome
15Q24 MICRODELETION SYNDROME
16P13.2 MICRODELETION SYNDROME
17P11.2 MICRODUPLICATION SYNDROME
17P13.3 MICRODUPLICATION SYNDROME
17Q12 MICRODELETION SYNDROME
1P36 DELETION SYNDROME
1Q21.1 MICRODELETION SYNDROME
1Q21.1 MICRODUPLICATION SYNDROME
22Q11.2 MICRODUPLICATION SYNDROME
2Q32Q33 MICRODELETION SYNDROME
2Q37 MICRODELETION SYNDROME
3Q29 MICRODELETION SYNDROME
46,XY SEX REVERSAL 9
ADENYLOSUCCINATE LYASE DEFICIENCY
ADNP SYNDROME
ALG13-CDG
ALPHA-N-ACETYLGALACTOSAMINIDASE DEFICIENCY TYPE 1 AND 3
ALPHA-THALASSEMIA-X-LINKED INTELLECTUAL DISABILITY SYNDROME
ALSTRÖM SYNDROME
ANGELMAN SYNDROME
ASPERGER SYNDROME
ATELOSTEOGENESIS TYPE I
ATTENTION DEFICIT-HYPERACTIVITY DISORDER
ATYPICAL RETT SYNDROME
AUTISM SPECTRUM DISORDER DUE TO AUTS2 DEFICIENCY
AUTISM SPECTRUM DISORDER-EPILEPSY-ARTHROGRYPOSIS SYNDROME
AUTISM, SUSCEPTIBILITY TO, 16/17/18
AUTISM, SUSCEPTIBILITY TO, X-LINKED 1,2,3,4,5,6
AUTISM-EPILEPSY SYNDROME DUE TO BRANCHED CHAIN KETOACID DEHYDROGENASE KINASE DEFICIENCY
BLACKFAN-DIAMOND ANEMIA
BOSLEY-SALIH-ALORAINY SYNDROME
BRACHYCEPHALY, TRICHOMEGALY, AND DEVELOPMENTAL DELAY
BRAIN MALFORMATIONS-MUSCULOSKELETAL ABNORMALITIES-FACIAL DYSMORPHISM-INTELLECTUAL DISABILITY SYNDROME
CARDIOFACIOCUTANEOUS SYNDROME
CATARACT 21, MULTIPLE TYPES
CEREBROFACIOARTICULAR SYNDROME
CEROID LIPOFUSCINOSIS, NEURONAL, 8
CHILDHOOD APRAXIA OF SPEECH
CHIME SYNDROME
CHRISTIANSON SYNDROME
CONGENITAL ANOMALIES OF KIDNEY AND URINARY TRACT SYNDROME WITH OR WITHOUT HEARING LOSS, ABNORMAL EARS, OR DEVELOPMENTAL DELAY
CONGENITAL DISORDER OF GLYCOSYLATION, TYPE IIC
CORNELIA DE LANGE SYNDROME
CORNELIA DE LANGE SYNDROME 1
COWDEN SYNDROME
CRANIOSYNOSTOSIS 3
CUTIS LAXA, AUTOSOMAL DOMINANT 3
CYCLIC VOMITING SYNDROME
DEFICIENCY OF ACYL-COA DEHYDROGENASE, VERY LONG-CHAIN
DISTAL 16P11.2 MICRODELETION SYNDROME
DYGGVE-MELCHIOR-CLAUSEN DISEASE
EARLY-ONSET SEIZURES-DISTAL LIMB ANOMALIES-FACIAL DYSMORPHISM-GLOBAL DEVELOPMENTAL DELAY SYNDROME
EPILEPSY, FAMILIAL FOCAL, WITH VARIABLE FOCI 1 AND 3
EPILEPSY, FOCAL, WITH SPEECH DISORDER AND WITH OR WITHOUT MENTAL RETARDATION
EPILEPTIC ENCEPHALOPATHY
FEMALE RESTRICTED EPILEPSY WITH INTELLECTUAL DISABILITY
FRAGILE X SYNDROME
FRAGILE X-ASSOCIATED TREMOR/ATAXIA SYNDROME
GILLES DE LA TOURETTE SYNDROME
GLYCOSYLPHOSPHATIDYLINOSITOL BIOSYNTHESIS DEFECT 17
INTELLECTUAL DEVELOPMENTAL DISORDER WITH GASTROINTESTINAL DIFFICULTIES AND HIGH PAIN THRESHOLD
INTELLECTUAL DEVELOPMENTAL DISORDER WITH OR WITHOUT EPILEPSY OR CEREBELLAR ATAXIA
INTELLECTUAL DISABILITY-CATARACTS-CALCIFIED PINNAE-MYOPATHY SYNDROME
INTELLECTUAL DISABILITY-EXPRESSIVE APHASIA-FACIAL DYSMORPHISM SYNDROME
INTELLECTUAL DISABILITY-FACIAL DYSMORPHISM SYNDROME DUE TO SETD5 HAPLOINSUFFICIENCY
INTELLECTUAL DISABILITY-MICROCEPHALY-STRABISMUS-BEHAVIORAL ABNORMALITIES SYNDROME
INTELLECTUAL DISABILITY-SEVERE SPEECH DELAY-MILD DYSMORPHISM SYNDROME
INTELLECTUAL DISABILITY-SPARSE HAIR-BRACHYDACTYLY SYNDROME
KBG SYNDROME
KLEEFSTRA SYNDROME 1 AND 2
L-ARGININE:GLYCINE AMIDINOTRANSFERASE DEFICIENCY
LUSCAN-LUMISH SYNDROME
MACROCEPHALY-INTELLECTUAL DISABILITY-AUTISM SYNDROME
MACROCEPHALY-INTELLECTUAL DISABILITY-LEFT VENTRICULAR NON COMPACTION SYNDROME
MATERNAL PHENYLKETONURIA
MEGALENCEPHALIC LEUKOENCEPHALOPATHY WITH SUBCORTICAL CYSTS 2B, REMITTING, WITH OR WITHOUT MENTAL RETARDATION
MEHMO syndrome
MENTAL RETARDATION, AUTOSOMAL DOMINANT 5, 6 WITH OR WITHOUT SEIZURES,7,30,39,42,43,50,51,52,55 WITH SEIZURES,57
MENTAL RETARDATION, AUTOSOMAL RECESSIVE 7, 34 WITH VARIANT LISSENCEPHALY, 57
MENTAL RETARDATION, X-LINKED 102,104,21,72,9,SYNDROMIC - BAIN TYPE, SYNDROMIC - HOUGE TYPE
MICROPHTHALMIA, ISOLATED 8
MICROPHTHALMIA, LENZ TYPE
MONOAMINE OXIDASE A DEFICIENCY
MYHRE SYNDROME
NANCE-HORAN SYNDROME
NEONATAL GLYCINE ENCEPHALOPATHY
NEURODEVELOPMENTAL DISORDER WITH MOVEMENT ABNORMALITIES, ABNORMAL GAIT, AND AUTISTIC FEATURES
NEURODEVELOPMENTAL DISORDER WITH OR WITHOUT ANOMALIES OF THE BRAIN, EYE, OR HEART
NEURODEVELOPMENTAL DISORDER WITH OR WITHOUT HYPERKINETIC MOVEMENTS AND SEIZURES, AUTOSOMAL DOMINANT
NEUROFIBROMATOSIS TYPE 1 DUE TO NF1 MUTATION OR INTRAGENIC DELETION
NORRIE DISEASE
OSTEOGENESIS IMPERFECTA, TYPE XV
PEROXISOME BIOGENESIS DISORDER 9B
PHELAN-MCDERMID SYNDROME
PILAROWSKI-BJORNSSON SYNDROME
PITT-HOPKINS SYNDROME
PRADER-WILLI SYNDROME
PROGRESSIVE SPONDYLOEPIMETAPHYSEAL DYSPLASIA-SHORT STATURE-SHORT FOURTH METATARSALS-INTELLECTUAL DISABILITY SYNDROME
PROXIMAL 16P11.2 MICRODELETION SYNDROME
PYRIDOXAL PHOSPHATE-RESPONSIVE SEIZURES
RUBINSTEIN-TAYBI SYNDROME 1
RUBINSTEIN-TAYBI SYNDROME DUE TO EP300 HAPLOINSUFFICIENCY
SCHIZOPHRENIA
SHORT STATURE, RHIZOMELIC, WITH MICROCEPHALY, MICROGNATHIA, AND DEVELOPMENTAL DELAY
SMITH-LEMLI-OPITZ SYNDROME
SOTOS SYNDROME 3
SPECIFIC LANGUAGE IMPAIRMENT 5
STANKIEWICZ-ISIDOR SYNDROME
SUCCINIC SEMIALDEHYDE DEHYDROGENASE DEFICIENCY
SYNDROMIC X-LINKED INTELLECTUAL DISABILITY DUE TO JARID1C MUTATION
TEMTAMY SYNDROME
TIMOTHY SYNDROME
TUBEROUS SCLEROSIS
UNDETERMINED EARLY-ONSET EPILEPTIC ENCEPHALOPATHY
VERVERI-BRADY SYNDROME
WAARDENBURG SYNDROME, TYPE 2E
WILLIAMS SYNDROME
WOLFRAM-LIKE SYNDROME
X-LINKED EPILEPSY-LEARNING DISABILITIES-BEHAVIOR DISORDERS SYNDROME
X-LINKED INTELLECTUAL DISABILITY DUE TO GRIA3 MUTATIONS
X-LINKED INTELLECTUAL DISABILITY WITH MARFANOID HABITUS
X-LINKED INTELLECTUAL DISABILITY, CANTAGREL TYPE
X-LINKED INTELLECTUAL DISABILITY, SIDERIUS TYPE
X-LINKED INTELLECTUAL DISABILITY-CEREBELLAR HYPOPLASIA SYNDROME
XQ25 MICRODUPLICATION SYNDROME
SOURCES:
https://www.autism.org.uk
https://blogs.biomedcentral.com/on-biology/2018/02/26/research-on-rare-genetic-disorders-informs-autism-clinical-care-rare-disease-day/
https://www.adnpkids.com/
https://ptenfoundation.org/
https://geiselmed.dartmouth.edu/faculty/facultydb/view.php/?uid=3983
https://www.sciencedirect.com/science/article/pii/S0887899407002329
https://www.dovemed.com/diseases-conditions/autism-port-wine-stain/
Need help with a diagnosis?
Learn more about how to achieve it with Mendelian
Learn more