Speaker Series - Niemann-Pick Disease Type-C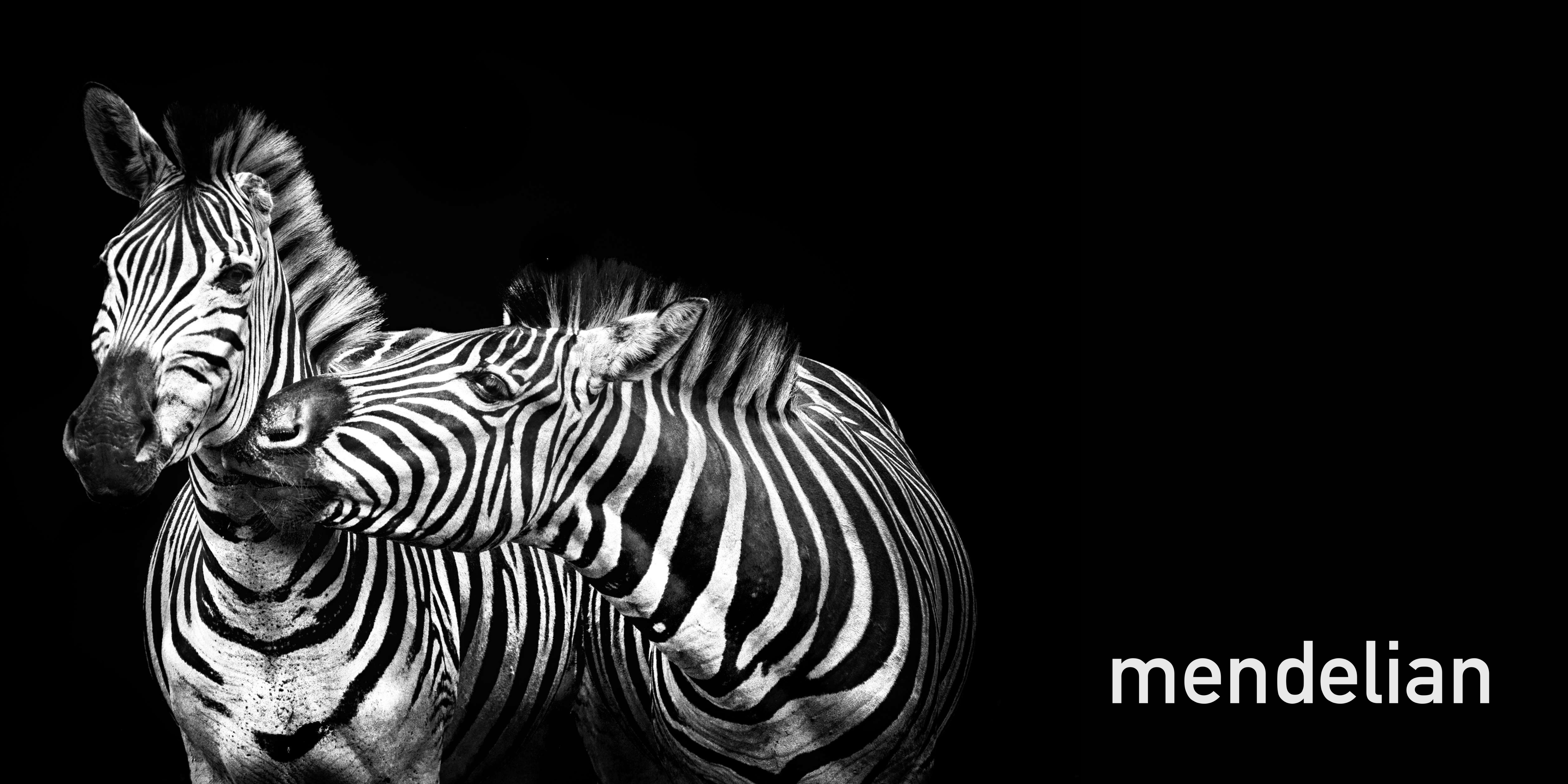 INTRODUCTION
Diagnosing a rare medical condition is often a long and difficult journey for patients. The process regularly involves multiple hospital appointments, investigations and misdiagnoses, as well as an emotional and physical strain on patients, their family and carers.
Debbie's daughter, Rachael, was diagnosed with the rare condition Niemann-Pick Type C (NP-C) at the age of 26. We were fortunate to have Debbie speak to us and share her experiences as both a parent and a carer, as part of Mendelian's Speaker Series.
WHAT IS NIEMANN-PICK DISEASE?
Niemann-Pick diseases are a group of rare inherited lysosomal disorders. NP-C, the most common subtype, is a neurodegenerative autosomal recessive disorder caused by mutations in the NPC1 or NPC2 gene.1 Errors in these genes leads to the buildup of cholesterol and other fatty substances within the cells of the brain, liver and spleen. The global incidence of NP-C is reported as 1 in 120,000, however this may be an underestimate.2
Symptom onset and disease progression varies. Some patients present in the first few months after birth, while others present much later and may remain undiagnosed into adulthood.1 Signs and symptoms of NP-C also vary significantly from person to person and in children and adults. Some of the most common include newborn jaundice, hepatosplenomegaly, ataxia (unsteady gait / problems with walking), dystonia, learning difficulties, tremors, difficulty swallowing and psychiatric conditions (such as depression and schizophrenia-like illness). Gelastic cataplexy (loss of muscle tone with emotional stimulus) and VSGP (problems with moving their eyes up and down) are frequently seen and highly suggestive of NP-C. In most adult cases, mental health issues tend to be the first symptom of NP-C.
There is no cure for NP-C, but there is a licensed therapy and treatments available to manage symptoms. There are also a number of active clinical trials assessing new treatment options.2
DEBBIE'S STORY
Debbie provided insight into both the patient and carer's journeys of NP-C. She shared the story of her daughter Rachael, who sadly passed away from the condition on 25 October 2018.
Prior to diagnosis, Rachael had a fairly normal childhood growing up. By age 5, Debbie started to worry about Rachael's cognitive development, which was slower than usual for her age. This started to impact Rachael's learning and social capabilities and eventually, Rachael was diagnosed with a learning disorder.
It was at a specific moment during Rachael's teenage years when Debbie suspected there could be an underlying problem with her health: Rachael became confused about how to use a toothbrush. Debbie explained that Rachael looked at the toothbrush and said, "I know I'm supposed to do something with this." Following this event, Rachael was thoroughly investigated for several medical conditions, including a brain tumour - but unfortunately, no diagnosis was made.
Over the next few years, Rachael was diagnosed with bipolar disorder and schizoaffective disorder. For approximately the next 12 years, the search for other possible diagnoses stopped and the focus remained on treating Rachael's psychiatric condition. Debbie described Rachael's experience to be, "one foot in the typical world and one foot in the disabled world." Although Rachael had difficulties, she was still very socially aware and had a vision for what she expected her life to be in terms of college, marriage and a family.
RECEIVING THE CORRECT DIAGNOSIS
As Rachael progressed into adulthood, she started experiencing issues with her gait and balance. At this point her psychiatrist suspected she had a "genetic issue with mental health symptoms." He eventually referred Rachael to a neurologist and within five minutes of this consultation, Rachael was diagnosed with Niemann-Pick Type C. Rachael was 26 years old.
Debbie described the moment of Rachael's diagnosis to be of "great sorrow" but also explained that she felt "relieved" to finally have the correct diagnosis.
Debbie candidly shared that for many years she felt guilty about being unable to find someone that could figure out what was happening and make a diagnosis. In Rachael's final years, her ability to take part in physical or daily activities slowly deteriorated, but she had access to an excellent support network. Rachael went to day programs and her family found support through the NNPDF (National Niemann-Pick Disease Foundation) in the US and various Facebook support groups.


WHAT THE MENDELIAN TEAM LEARNT FROM Rachael AND DEBBIE'S STORY
Our team is incredibly grateful to have spoken to Debbie and to learn about Rachael's journey. Hearing stories like Rachael's reminds us that our daily work is more than just developing codes and algorithms. Debbie highlighted how crucial our service can be for correctly identifying a rare disease earlier, and what this means for patients and their carers.
Unfortunately there are many people who, like Rachael, have years of uncertainty and misdiagnoses in their quest to receive a correct diagnosis and begin treatment. Early diagnosis can provide the chance to access clinical and non-clinical support, effective management options and better outcomes earlier on. As Debbie expressed, "once her diagnosis was there, I had support."
Nowadays, Debbie works tirelessly to educate and raise awareness of Niemann-Pick diseases. She continues to support people and families who have been diagnosed with the condition through steering committees, Facebook support groups and by talking at conferences. She advocates for better education for psychiatrists and medical practitioners so that they can better identify this condition, especially for those with adult-onset NP-C - an often overlooked patient population - who may not display the classical disease features, like Rachael.
REFERENCES
NORD (National Organization for Rare Disorders). 2020. Niemann Pick Disease Type C - NORD (National Organization For Rare Disorders). [online] Available at: <https://rarediseases.org/rare-diseases/niemann-pick-disease-type-c/> [Accessed December 2020].
NPUK. 2020. Niemann-Pick Disease - NPUK. [online] Available at: <https://www.npuk.org/niemann-pick-disease/> [Accessed December 2020].
If you liked this article maybe you will also find interesting the following in-depth articles about other rare diseases, like A Day In The Life Of...Dr Pradeep Ravichandran A Day In The Life Of...Holly Ward